Pure Gelato supplies a wide range of high quality gelato products to restaurants, hotels and food outlets of all sizes.
---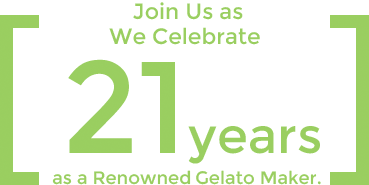 If you choose to work with us, you will find that we always deliver on time. You will also find that we listen to your feedback and that we are quick to respond to your needs.
Why We Mix New Ideas with Good Old-Fashioned Values

No matter how many restaurants, hotels, and food outlets we work with, our values will always stay the same. As a result, we treat every client very much like family. And if you own or run a hotel, restaurant or food outlet of any size, we would love you to join us.
Ever since we began in 1994, we have been using the very best ingredients and methods that the world has to offer. In fact, we often forget to mention this because it has become such an integral part of the Pure Gelato culture.
As our customer, you are our inspiration, because it is you that makes us what we are. We strive to find creative ways to keep your customers happy and we always listen to your ideas and feedback.

While we stay committed to good old-fashioned customer service, we also strive to stay ahead of trends. For example, we were quick to embrace the call of social media. This is because it allows us to respond quickly to any feedback and helps to make us even better at what we do.
We take great pride in the high quality of our products and in the sheer diversity of our range. Yet we invest just as much time in building fruitful relationships. As a result, we offer you all you need to sell our gelato to your customers.
Our wide range of equipment, and support services make it easy for you to impress. With Pure Gelato wholesale products, you can offer your customers something truly special and reap the benefits.
To find out how Pure Gelato can give you a 300% return on investment, please click here. Alternatively, please call our team on 9716 4488 now!