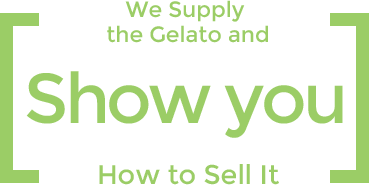 Pure Gelato understands that each business is different, so we work with you to find the best fit for you and your team.
What you get with Pure Gelato is a unique service to suit both your business and your budget.
This proven formula lay at the heart of our success. In fact, owners Joe Di Maria and Alfredo La Cava use their great skill in business to match cafés, restaurants, hotels and more with Pure Gelato goods, and have done so for more than 20 years. To this day, they still oversee sales and delivery teams to give you a truly personal service.
The Pure Gelato team is here to help you find the wholesale package that works best for you and your business. We also provide the 'little things'. These include point of sale items like product labels, flags, pull-up banners, counter-top stands, brochures and much more.
It would be easy for us to fulfil your orders with nothing more than award-winning gelato. Yet we seek to do much more than this, because you and your business matter to us. What you get with our team is wholesome products and unrivalled support – because that is the Pure Gelato way.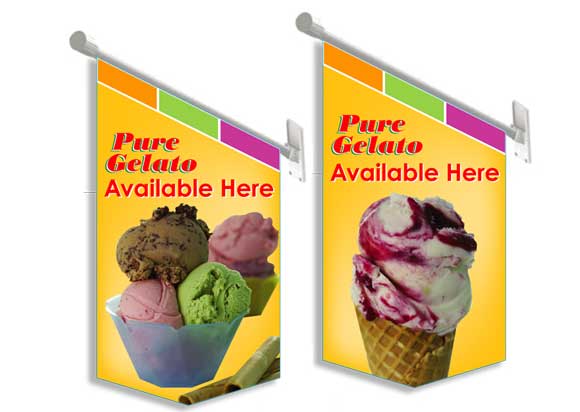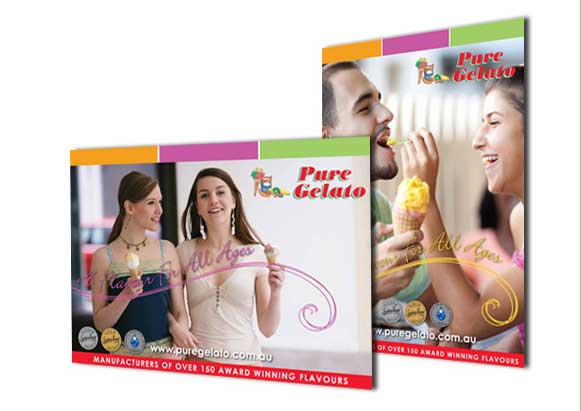 Counter Top Display Stands
Pull-up Banners
&
Brochures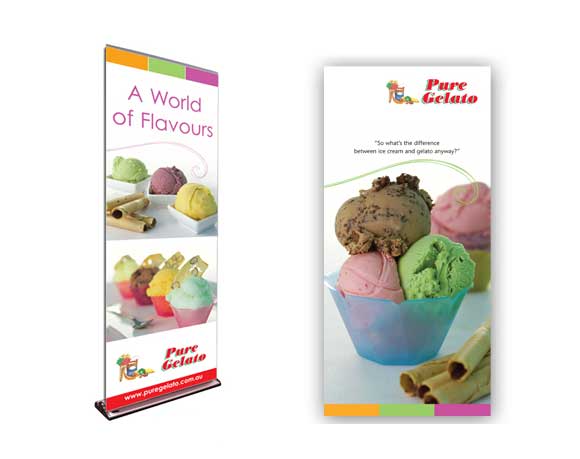 For a mix of high quality products and peerless support to suit all your wholesale needs, please get in touch with our team.
Call Pure Gelato on 9716 4488 today!