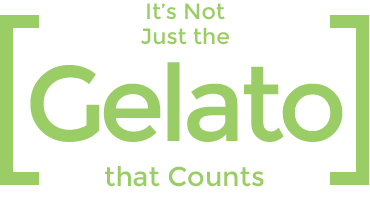 From farm-fresh milk, to silky-rich cream and hand-picked fruit, we use only the best ingredients to make our award-winning gelato.

With nothing but wholesome goodness going in, all we turn out is gelato to make the mouth water.
Having many happy clients over the years, we know how to create deserts that keep your customers coming back for more.
Our charming range of gelato comes in five sizes, all of which come with bright and festive serving cups, and ornate trimmings. These include waffle baskets and poco sticks, which are on-hand to enrich the customer experience and boost your profits.
The finest deserts, long-lasting freshness and turn-key service are what the Pure Gelato brand is all about.

Gelato Tubs
Pure Gelato Tubs are available in the following sizes:

Gelato Cups
Pure Gelato Cups are available in the following sizes:

Cones & Baskets
AC400: Single Crunchy Cones (400 per carton)
Getting our items onto your menu or into your store is easy. Selling them to your guests is even easier. To find out more, call Pure Gelato on 9716 4488 today!